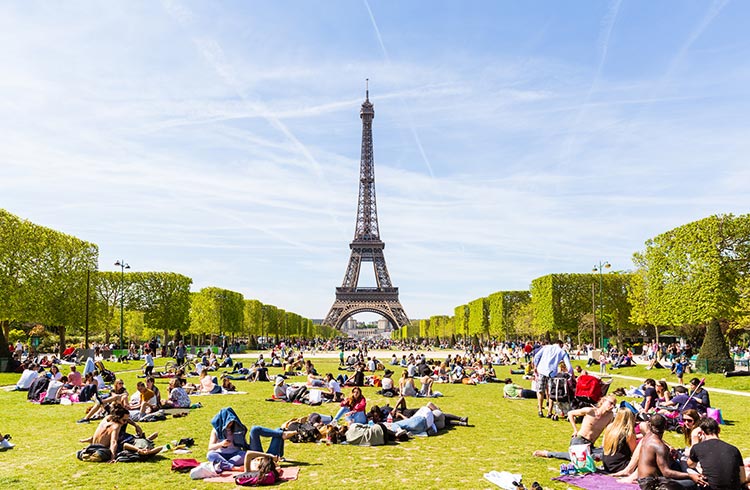 It is not easy to move to any new place, especially if you do not speak or barely understand their language. France is one such place. However, this should not hinder your move to this beautiful country. Check out AmonAvis for thorough reviews on the many businesses in France. You can learn French while you stay in the country.
You should note that the amount of French you will need to speak daily will depend on what you do, especially the job you do. You cannot expect that people will speak English. However, some jobs require less French than others. Check out Flixbus for everything that concerns your stay, including where to visit and stay in France. 
In France, people do not speak much English. While this can be a bad thing for a tourist, it can also be good since it allows you to get immersed in the language and culture as soon as you enter the country. Most of the information will be in French, while the others cut across other languages, including English. This means that if you are going to stay in France for a long time, you will need to learn the language to keep abreast of all the current information in the country.
There are several materials you can utilize to study the language, and there are several schools or tutorial centers that will be good for you to learn the language. Some of these centers do a language swap style of teaching. Here, you teach French-speaking people who want to learn how to speak English while they, in turn, teach you, French. As long as you make an effort to learn the language, you will find people willing to help you learn.
If you are looking to work in France, some jobs that will not require too much French for you to excel at it are: 
English Teacher at a language school
The country boasts several language schools that offer English as a course of study. With the right qualifications, you can be hired as an English tutor.
You can live in France and work for a company in any location in the world. As long as you can manage it well, this venture is best for you as an English-speaking person in France.
Tourists into the country will need a guide that is fluent in their language, and most tourists are English speakers. You might, however, need some French to complete the registration process.
Embassies around the country will also require some English-speaking personnel as members of staff. Apart from this, some international organizations will also need people who can speak English fluently to communicate with their clients.
This job requires you to take care of kids and do domestic chores. It is trendy among English-speaking people because they can take a lot of time off to do other things. Our advice: use this time to learn how to speak French.
France is a beautiful country with several landmarks and territories. However, as beautiful as it is, it has a reputation for housing some of the rudest people in the world. One of the reasons for this stereotype is the discourtesy shown by many tourists just visiting the country. They offer a remarkable disregard for the culture and the people, or so many locals think. And to protect the integrity of their language, they become hostile. You can break the ice by learning their language and culture well and fast. Doing so will enable you to build a solid relationship with the French people.